for the exhibition the Exhibition/iste of Christian Louboutin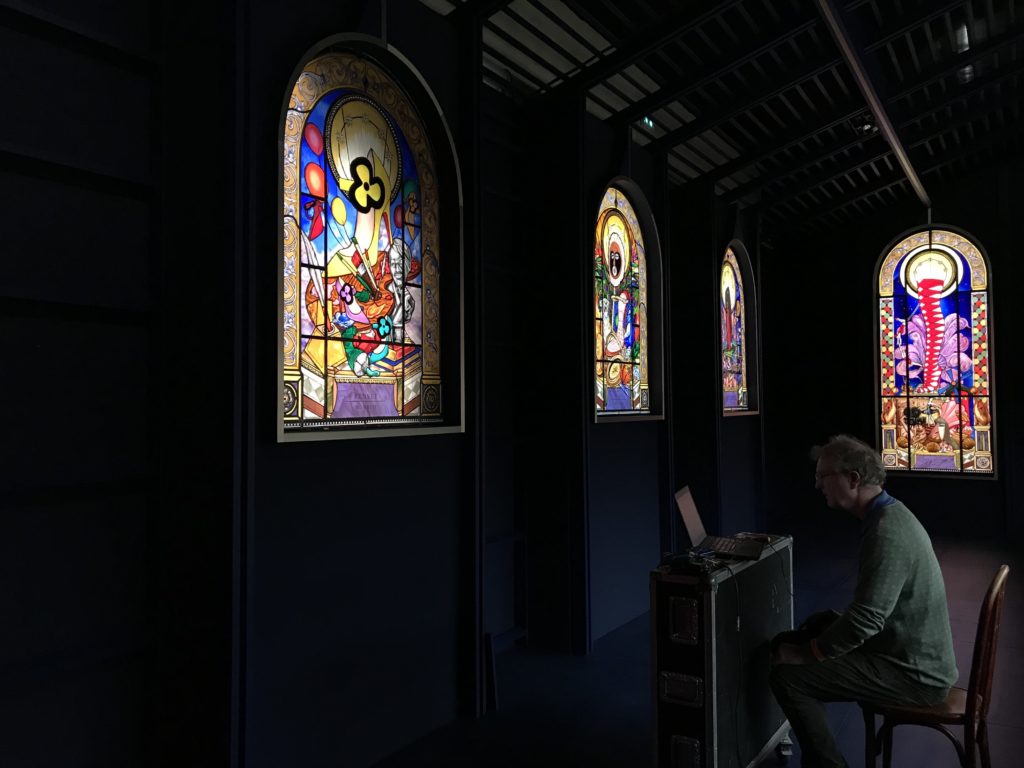 For the highlighting of the magnificent stained glass windows designed by Christian Louboutin and manufactured by the Maison du vitrail, we used our TILED LEDs for their colorimetric specificities and their ease of interconnection. The TILEDs are fitted with LEDs "Warm White" in 2700K and Cold White in 6500K. The mixture of the two allows a beautiful saturation of the stained glass windows, while playing on subtle mixtures. To obtain an illusion of real daylight entering through the tinted windows, our wiring was done in different areas (3 bands left-right and 1 for the upper part). In addition, we have added a slight variation in brightness and hue that simulates solar transitions.

The stained glass windows are set in motion by a special DMX programming which turns in a loop. The stained glass windows operate on very low voltage (110-220V) to comply with the safety conditions for exposure (and be usable all over the world).
We used our own flicker free dimmer, it allows to photograph and film the stained glass without having digital streaks.
The stained glass windows are mounted on frames made of fine sheet metal with such finishing precision that they do not need any additional formwork.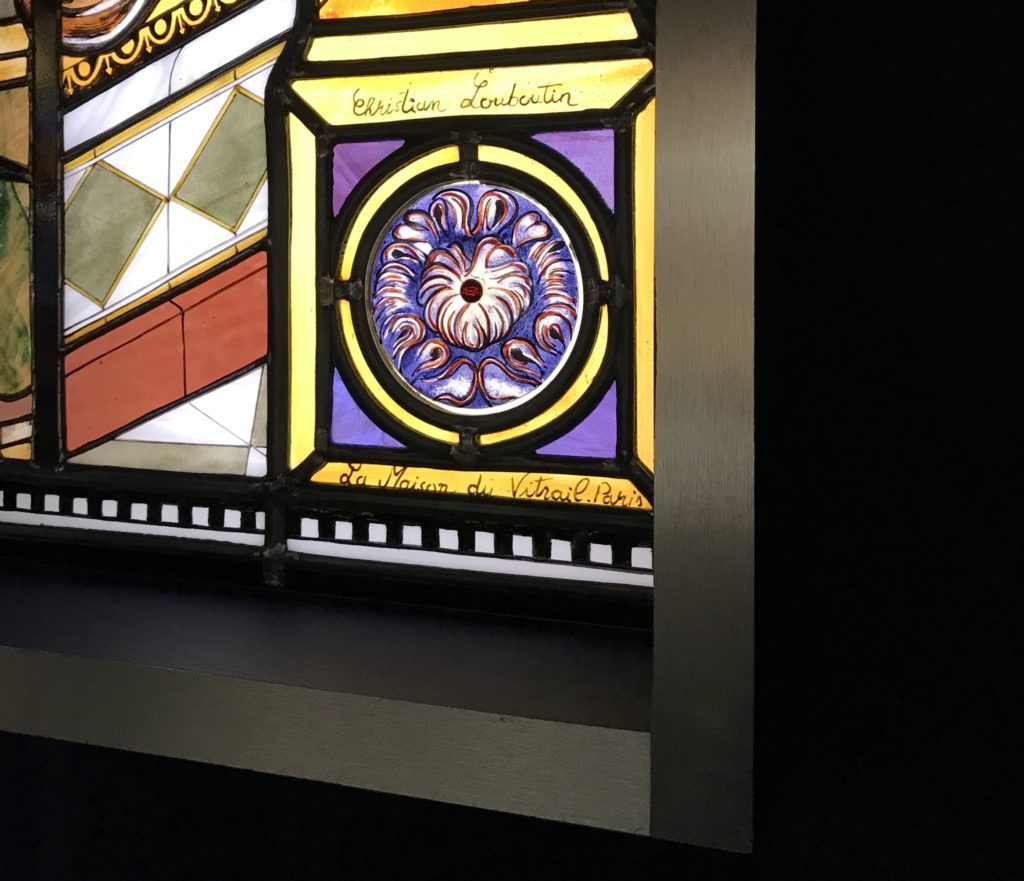 here is the link for the virtual tour of the exhibition :
https://lexposition.christianlouboutin.com/en/home